Servers & Workstations

Expertly built & configured
We always keep in mind the role of the machine when building a server or workstation. Our advice on IT purchases is guided by the notion that what you don't need is just as important as what you do.
Performance, upgradability and stability come as standard with our servers and PC workstations. Whilst a problem will invariably occur at some point in a server or workstation's life, it is possible to limit the risk.
Our machines are upgradable to a high standard to increase their life and offer the best performance for your budget.
Reliable equipment, superior support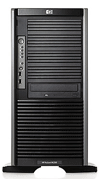 Adept Systems have a team of experienced engineers to manage your servers and workstations on a minute-by-minute basis, maximising security and performance.
We understand every minute your IT systems are offline you're losing revenue and opportunities.
To help look after the environment we only dispose of IT equipment in accordance with the WEEE Directive.
Download Servers & Workstations PDF factsheet
Let us help with your hardware...
---